[西安]美光半导体咨询(上海)有限责任公司
发布时间:2020-07-31
工作地点:其它
职位类型:全职
来源:前程无忧(51JOB)
职位:Planner, MXA Test Planning
职能类别:大学/大专应届毕业生
MAJOR RESPONSIBILITIES:
-To collect information from all appropriate sources and organize the information to make planning recommendations to managers
-Interface with Micron worldwide and sub-contractors for product forecast and production loading.
-Develop production plans with clear understanding of capacity capability in respective manufacturing areas in order.
-To meet weekly and monthly production output.
-Coordinate with Manufacturing and other Micron teams to attain production plan and resources in meeting world-wide sales requirements.
-Be the key business contact in interfacing and integrating with our Worldwide Planning, Sales & Marketing group in meeting the needs of our Worldwide Marketing Customers.
-Support planning systems and manufacturing tools such as SAP, ARPS and GPS to facilitate production planning.
-To justify plans, showing why any recommendation would be the best allocation of resources, and personal observation of work processes and inventories to determine the status of orders and jobs that are in progress
-To review work orders and staffing plans while making calculations to help determine what resources are needed and how to allot them
-Conduct time and motion studies which will serve as a reference in generating capacity analysis and production planning reference
-Apply Lean Manufacturing concept in production
-Drive for productivity improvements at every project he/she handles
-Enter Information into Applications, Programs and Reports
-Analyze and monitor/update on the validated data and provide proposal and options which would be beneficial to the company's growth and will support the company's goals and objectives
-Evaluate Site Balancing Options, Issues, and Consequences
-Present Information to a Varied and Diverse Audience
-Knowledgeable on capacity analysis and problem solving
QUALIFICATIONS:
-Bachelor's degree
-Preferably with at least 2 years of relevant experience, preferably in a manufacturing or semiconductor setup
-Fresh graduates are welcome. Should belong to top school and top student in the class.
-Excellent analytical and presentation skills
-Strong influencing skills with the ability to effect changes within the team
-Excellent MS Excel skills and Good English communication skills

公司简要介绍:
公司名称:美光半导体咨询(上海)有限责任公司
公司类型:外资(欧美)
公司介绍:Micron's globally diversified footprint is designed to maintain a streamlined and cost competitive supply chain while bringing together some of the world's brightest talent to work on our most advanced memory technologies.

Established in 2006, our Xi'an facility focuses on IC assembly and test, as well as on memory module assembly and test. The site plays an important role in our ongoing success in DRAM markets such as computer, networking, cloud and data center.

Micron's engineering center in Shanghai provides research and development activities that cover almost the entire spectrum of Micron products, from DRAM and ASIC component design to managed NAND system product design and SSD firmware development and testing.

China is also home to three of Micron's customer labs, where we collaborate with customers to help design, optimize and validate memory systems for the networking, computing, mobile and embedded markets.

美光科技全球化、多元化的发展致力于维护具备成本效益的精简化供应链,并广泛吸纳顶尖人才参与美光最先进的内存技术发展。

美光西安工厂成立于 2006 年,主要开展集成电路装配与测试以及内存模块封装测试。该工厂对于美光在计算机、网络、云和数据中心等 DRAM 市场不断取得成功发挥了重要作用。

美光位于上海的研发中心专注从事的研发活动几乎涉及美光全部产品, 包括 DRAM 和 ASIC 芯片设计、托管型 NAND 系统产品设计和 SSD 固件开发测试。

美光在中国设有三家客户实验室,通过与客户协作,设计、优化并验证面向网络、计算、移动和嵌入式市场的内存系统。
抢先订阅校园招聘,Offer发放提醒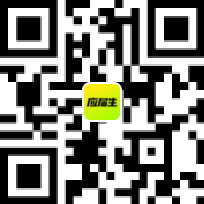 相关专业最新招聘信息
名企校园招聘