[上海]美光半导体咨询(上海)有限责任公司
发布时间:2020-07-31
工作地点:上海
职位类型:全职
来源:前程无忧(51JOB)
职位:Firmware Engineer
职能类别:大学/大专应届毕业生
Job Description:
Exciting opportunities awaits you at Micron's fast growing Shanghai Design Center. As a Firmware Engineer (固件工程师/嵌入式软件工程师) in Micron, you will work with an exceptionally talented core team based in Shanghai, to develop cutting-edge advanced controller firmware for NAND-based mass storage products in the consumer and enterprise segments. In this position, you will be part of the team that design, and implement firmware solutions for these target markets. You will also have the opportunity to work closely with fellow US based firmware engineers and system hardware design engineers, product engineers, Flash memory design engineers, to solve cross-functional design issues.
Responsibilities:
Develop structured and clearly commented source code, test and qualify your firmware module for integration; ensure relevant technical information is documented, organized, and analyzed; propose innovation, projects / products. Your focus will be on firmware performance and reliability in the system and the target application. As needed, you will develop new test tools and methods. Using analysis equipment or software, you should demonstrate ability to effectively analyze and resolve functional or performance issues with the firmware and hardware in test environments or target host systems. You will also have opportunity to participate in product architecture definition and module design.
Requirements:
-Coding skills using C language.
-Knowledge in embedded systems and hands-on experiences in developing micro-controller (e.g. ARM) firmware.
-Score requirement: passed all the tests not including makeup score.
-English language skill in writing and speaking.
-Good communication and team work spirit.
Additional requirements:
-Knowledge of mass storage systems (hard disk), Flash memory (eMMC/NAND/NOR), and device drivers (optional but strong plus).
-Knowledge of mass storage interfaces such as ATA, SATA, NVMe, PCIe and/or SAS/FC (optional but strong plus).
-Knowledge of flash translation layer, wear leveling, garbage collection (optional but strong plus).
Education
2020 MS degree graduation in Electronic Engineering or Computer Science or other related engineering field.

公司简要介绍:
公司名称:美光半导体咨询(上海)有限责任公司
公司类型:外资(欧美)
公司介绍:Micron's globally diversified footprint is designed to maintain a streamlined and cost competitive supply chain while bringing together some of the world's brightest talent to work on our most advanced memory technologies.

Established in 2006, our Xi'an facility focuses on IC assembly and test, as well as on memory module assembly and test. The site plays an important role in our ongoing success in DRAM markets such as computer, networking, cloud and data center.

Micron's engineering center in Shanghai provides research and development activities that cover almost the entire spectrum of Micron products, from DRAM and ASIC component design to managed NAND system product design and SSD firmware development and testing.

China is also home to three of Micron's customer labs, where we collaborate with customers to help design, optimize and validate memory systems for the networking, computing, mobile and embedded markets.

美光科技全球化、多元化的发展致力于维护具备成本效益的精简化供应链,并广泛吸纳顶尖人才参与美光最先进的内存技术发展。

美光西安工厂成立于 2006 年,主要开展集成电路装配与测试以及内存模块封装测试。该工厂对于美光在计算机、网络、云和数据中心等 DRAM 市场不断取得成功发挥了重要作用。

美光位于上海的研发中心专注从事的研发活动几乎涉及美光全部产品, 包括 DRAM 和 ASIC 芯片设计、托管型 NAND 系统产品设计和 SSD 固件开发测试。

美光在中国设有三家客户实验室,通过与客户协作,设计、优化并验证面向网络、计算、移动和嵌入式市场的内存系统。
抢先订阅校园招聘,Offer发放提醒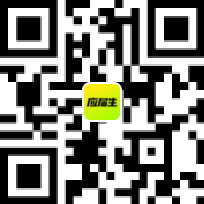 相关专业最新招聘信息
名企校园招聘