[上海]上海司赫机电系统有限公司
发布时间:2020-07-27
工作地点:上海
职位类型:全职
来源:前程无忧(51JOB)
职位:财务助理/实习生
专业1:财务管理
职能类别:文员
Job Description
1. Assist the leader to deal with import order, ERP data processing, tracking, customs clearance and warehousing;
- Assistance in writing of quotations, purchase orders and other office duties
- Control of accounts receivables
- Inventory control and delivery date control
- Experiences with ERP systems (if possible Ecount)
2. Assist the superior leader to deal with receiving spare-parts, follow the order and ship the goods;
3. Make financial arrangement for purchase issue, shipment collection,and other related matters;
4. Assist the superior to complete other temporary work;
Qualifications:
1.College student, major in English ,with accounting and finance experience。
2. Familiar with import and export operation process.
3. Work conscientiously and responsibly and complete the tasks assigned by leaders in time;
4. Good communication and coordination skills, clear thinking and quick thinking; Careful and rigorous.
5. Skillfully use office software.
Function category:
Accounting / Foreign Trade Specialist / Assistant
keyword:
Foreign trade assistant
职位信息
1.协助上级领导处理进口订单,ERP信息处理,追踪,清关,入库事宜;
-控制应收账款
-库存控制和交货日期控制

2.对接财务安排采购事宜,出货收款及其相关事项;
3.协助上级完成其他临时工作;
任职资格:
1. 在校大学生,英语或财务专业。
2. 熟悉进出口操作流程。
3. 工作认真负责,及时完成领导布置的任务;
4. 有良好的沟通及协调能力,思路清晰,思维敏捷,细心严谨;
5. 熟练使用办公office软件。
职能类别:
财务/外贸助理、文员
关键字:
财务助理、文员、实习生助理

公司简要介绍:
公司名称:上海司赫机电系统有限公司
公司类型:外资(欧美)
公司规模:150-500人
公司介绍:Since its foundation in 1976, SEHO Systems GmbH has become the worldwide contact partner whenever soldering is involved. Whether in the automotive industry, medical technology, aerospace technology, industrial technology or power electronics: Leading electronics producers rely on soldering technology and automation concepts from SEHO. Our experience and the high quality standard of our products has made our company one of the market leaders in our industry.

SEHO stands for 'Quality Made in Germany'. This trademark presumes excellently trained employees, team spirit and innovative technologies. Due to continuous investment in research, cooperation with industry and science partners, and our highly motivated team, we are able to quickly react to new trends in electronics manufacturing and convert them into processes and products for serial production.

Humans Keep the Company Running

Qualification and dedication of the employees are the basis for corporate success. With flat hierarchies and dialogue-oriented corporate structure, SEHO provides the latitudes for taking responsibility and for diversified professional career development opportunities. Our employees participate regularly in continued and further training measures to continually enhance their qualifications.

Research Strengthens Competitive Capability

Innovations are an important factor for growth. The work of our technicians and process engineers today constitutes the basis for the corporate success of tomorrow. Therefore SEHO invests consistently in research and development.

SEHO consistently invests approximately 8 % of the business turnover for research and development which is far above the industry's average. Our activities, of course, focus on future technologies, but also concentrate on the continuous improvement of our systems.

Communication and cooperation are important prerequisites for effective research and development activities. Therefore the SEHO research and development staff maintains intensive contacts to numerous partners at universities, research institutes and industry partners.

抢先订阅校园招聘,Offer发放提醒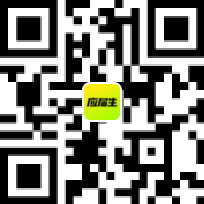 相关专业最新招聘信息
名企校园招聘