[上海]延锋科技
发布时间:2020-08-01
工作地点:上海
职位类型:全职
来源:前程无忧(51JOB)
职位:Junior System Engineer(延锋科技)
专业1:软件工程
专业2:计算机工程
职能类别:软件工程师
Main Responsibilities
1.During the project execution, support system leader on customer communication in terms of technical Topics & issues; utilize internal resource team to present technical solutions/response to customer. Maintain and routinely track project technical issues both internally and externally.
2.Support system leader on project issues solving especially when the issue is cross boarder of HW/SW/Mechanical. Make proper decisions with team support to solve project technical issues.
3.Support system leader to capture and develop the requirement with internal/external customer, ensure availability of customer requirement specifications for all project stakeholders.
4.Support system leader to coordinate and communicate closely with Engineering team to analyze the customer requirement, identify risk level associated with new feature development and ensure the customer requirement can be met and consistent with commitment. Tracking of completion of requirements analysis process.
5.Support system leader to ensure bidirectional traceability among requirements and traceability to design documents, work tasks and test plans.
6.Support the software/hardware/mechanical developers at the unit and system level to ensure that all requirements are met, and the highest software quality is achieved; engage internal engineering team to fix the issue and response to customer with proper report.
7.Track engineering prototype submission to customer and follow up test result at customer site; system and Vehicle components integration/diagnostics/debug in vehicle environment, provide customer on site support;
Common Requirements:
1.Experience with requirement management and issue tracking tools such as DOORS, Tcse, etc. ;
2.Solid experience on root cause analysis and problem solving; capable to use tool/method for debugging in vehicle;
3.Fluent in English communication both in spoken and written.
4.Detailed oriented and very organized.
5.Good teamwork spirit, can create and maintain a good teamwork atmosphere within project team.


公司简要介绍:
公司名称:延锋科技
公司类型:合资
公司介绍:
抢先订阅校园招聘,Offer发放提醒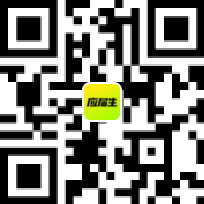 相关专业最新招聘信息
名企校园招聘