[上海]延锋科技
发布时间:2020-08-13
工作地点:上海
职位类型:全职
来源:前程无忧(51JOB)
职位:Junior Mechanical Engineer(延锋科技)
专业1:机械设计制造及其自动化
职能类别:汽车结构工程师
Main Responsibilities
1.Participate in project quotation: participate in feasibility analysis, quotation data and document submission.
2.Support product structure design and technical documents creation: support the structure design and concept design; support the project team to complete the structural design work and submit it on time;
3.Participate in issue solution: Participate in the project structural issue solution, follow up the solution.
4.Participate in design and cost optimization: Participate in structural design optimization, communicate with customers, plants and suppliers, track the implementation of optimization scheme.
5.Support innovation technology research: support patent application and innovation scheme proposal, support the output of technical analysis report of innovation projects, support the development of innovation projects
6. Support platform design, design guidance documents.
Common Requirements:
1.Understand the elements of user experience, value user experience, be able to accurately understand business needs, and quickly design solutions.
2.Good cross-departmental communication, promotion ability and team collaboration ability.
3.Good writing skills and documentation skills, skilled use of Office and other related software tool.
4.Quick thinking, strong insight and innovation.


公司简要介绍:
公司名称:延锋科技
公司类型:合资
公司介绍:
抢先订阅校园招聘,Offer发放提醒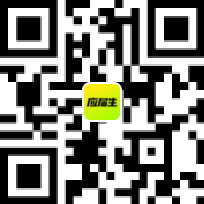 相关专业最新招聘信息
名企校园招聘