[全国]安永
发布时间:2020-04-01
工作地点:上海 北京 广州 深圳 武汉 南京 天津 成都 香港 其它
职位类型:兼职实习
来源:安永
职位sss:2020 Summer Leadership Program
来自安永的消息:
http://ey.hotjob.cn/wt/EY/web/index/webPositionN310!getOnePosition?postId=114501&recruitType=1&brandCode=1&importPost=1&columnId=1
安永求职讨论区
:
http://bbs.yingjiesheng.com/forum-454-1.html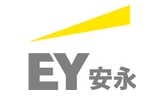 安永2020校园招聘求职讨论区精华推荐:
The exceptional EY experience. It's yours to build.

There is a whole range of opportunities open to you within the EY Organization. You'll enjoy early responsibility, rewarding opportunities and exposure to a variety of businesses across a range of sectors.
You can explore your interests by participating in a one-day program, which consists of the following:
• group activities
• case studies
• leaders' forum
• networking

Show what you're capable of and there's a good chance you'll be offered a graduate position.
任职要求
You are eligible to apply the 2020 Summer Leadership Program if you are graduates in 2021 pursuing a Bachelor's degree or above in all disciplines.

Opportunity within EY organization

EY professionals are looking for you for the following departments at the EY Organization: Assurance, Advisory, Tax and Transaction Advisory Services

Assurance
• Audit / Financial Accounting Advisory Services (click and learn more). EY professionals encourage students in all degree backgrounds to apply, including Accounting, Business, Commerce, Computer, Engineering, Technology, Science etc.,
• Forensic & Integrity Services (click and learn more). EY professionals encourage students in all degree backgrounds to apply, especially for Accounting, Auditing, Forensic Accounting, Mathematics, Finance, Business, Commerce, Technology, Computer Science, Information Engineering, Internet Applications, Information Security, Network Security, Cyber Security etc.
• Climate Change and Sustainability Services (click and learn more). EY professionals encourage you to apply if you are studying Environmental Engineering, Civil Engineering, Science and Environmental Monitoring, Climatology, Meteorology, Electrical Engineering etc.,

Advisory
• Risk
o Cyber Security (click and learn more)
o Technology Risk (click and learn more)
o Internal Audit
o Risk Transformation
EY professionals encourage students in all degree backgrounds to apply, especially if you are studying Computer Science, Information Engineering, Internet Applications, Information Security, Network Security, Cyber Security etc.,
• Performance Improvement.
o Customer (click and learn more)
o Finance (click and learn more)
o IT Advisory (click and learn more)
o Strategy (click and learn more)
o Supply Chain & Operations (click and learn more)
EY professionals encourage students in all degree backgrounds to apply, including Business, Commerce, Economics, Finance, Supply Chain, Cyber Security, Engineering, Mathematics, Science etc.,

Tax
• Tax (click and learn more). EY professionals encourage students in all degree backgrounds to apply, including Tax, Law, Accounting, Business, Commerce, Computer, Engineering, Technology, Science etc.,
• People Advisory Services (click and learn more). EY professionals encourage you to apply if you are studying Business, Commerce, Human Resources, Psychology, Mathematics etc.,

Transaction Advisory Services
• Valuations, Modelling and Economics (click and learn more)
• Transaction Diligence (click and learn more)
EY professionals encourage students in all degree backgrounds to apply, including Accounting, Business, Commerce, Computer, Engineering, Technology, Science, Mathematics etc.,

Financial Services
• Financial Services Risk Management (click and learn more). EY professionals encourage you to apply if you are studying Applied Mathematics, Financial Engineering, Computer, Statistic etc.,

If you are:
• Curious and an active learner
• Nimble, innovative and open to new ideas
• A business advisor and C-suite influencer
• An inclusive leader with a global mindset
• Capable of leveraging the opportunities offered by real-time data visualization
• Able to leverage cutting edge technologies such as robotics, artificial intelligence and automation
• A critical thinker, capable of complex and creative problem solving

Recruitment process

If you are selected, you might be invited to complete a game assessment. Please remember to check your email regularly for updates as you will only be given 48 hours to complete the test.

Successful applicants will be invited to attend 2020 Summer Leadership Program.

Apply today
Application will close at 10th May. If you can confidently demonstrate that you meet the criteria above, please apply as soon as possible.

#BetterBeginsNow#
收藏至求职记事本:记录我投过的公司
抢先订阅校园招聘,Offer发放提醒
相关专业最新招聘信息