[深圳]尚音电子(深圳)有限公司
发布时间:2020-04-01
工作地点:深圳
职位类型:全职
来源:前程无忧(51JOB)
职位:HR & Admin assistant 人力资源行政助理
职能类别:人事专员
About the team
The team is responsible for the all China HR and administrative functions and drive global HR project in China office
The role
The primary responsibility for this role is Responsible for assisting HR Administrator &Office in performing office and Human Resource routine affairs.
What we're looking for
Zound is now looking for a HR&Admin assistant to join our office in Shenzhen, China. We′re looking for a self-motivated person with a positive, flexible and pragmatic mindset. You′re used to take own initiatives and are always pushing for continuous improvements. At Zound Industries we are passionate and super dedicated about what we do - and we expect no less from you.
Responsibilities:
- Greets customers;
- Oversees reception and meeting room areas;
- Answers telephone and provides assistances;
- Conducts/assists HR in candidate phone interviews;
- Arranges candidate HR face-to-face interview and files record of all interviews;
- Maintains files of HR&Admin department assigned by immediate manager ;
- Work with HR coordinator to provide assist in other HR function relevant ;
- Arrange all stuff including desk, phone, stationery etc before new employee start;
- Deal with the office tour of new employee;
- Printing new employees' business card;
- Translates, edits, prints and copies necessary files for HR & Admin department;
- Work with office manager makes travel arrangements including hotel booking, plane ticket, maintains bus, train, ship, etc schedules;
- Work with office manager for office cleaning management and Leisure snacks daily prepare .
- Assist to arrange the office rental, electricity and water fees montly
- Mails and receives files or goods for all departments;
- Maintains office supply inventories and information;
- Prepares and supports meeting room activities (refreshments, copies, pens ,etc.)
- Other task assign by immediate manager
Requirement :
-3 years college diploma holder with English, HR, Administrative education background.
-At least 1 years working experience in HR&Admin function.
-Experiences in MNC will be a plus.
-Self-driven and reliable; juggle a multitude of tasks some with very short notice. Non-prestigious and humble person who understands that running a fast-growing company.
- Open-mind, team work spirit, effective communication,initiative to take ownership attitude;
-Good knowledge of Microsoft Office, including Word, Excel and Outlook;
-Good written and verbal English communication skills;

公司简要介绍:
公司名称:尚音电子(深圳)有限公司
公司类型:外资(非欧美)
公司介绍:Zound Industries design, develop, manufacture and market headphones and speakers under the brand Marshall, Urbanears and Adidas. Our mission is to create unique experiences in the intersection between lifestyle and tech that enrich people's lives. With a genuine passion for new technologies and user centric innovation we aim to create products that define our time. Zound has gone from strength to strength since first hitting the market in 2008, launching a wide range of iconic, award-winning products.

We are a fast-growing company with products sold in more than +120 markets and today we have approximately 250 employees in our offices in in Stockholm, New York, Paris, Shenzhen and Hong Kong

抢先订阅校园招聘,Offer发放提醒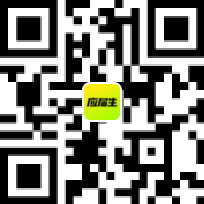 相关专业最新招聘信息
名企校园招聘