[上海]恒流管理咨询(上海)有限公司
发布时间:2020-04-05
工作地点:上海
职位类型:全职
来源:前程无忧(51JOB)
职位:Associate Consultant-Logistics Supply Chain Management
职能类别:大学/大专应届毕业生
What your new challenge will look like
As an associate consultant, you will work with an experienced team of consultants to develop innovative solutions for our international clients in industries such as automotive, manufacturing, consumer goods and retail. You will take on challenges such as optimizing complex manufacturing and supply chain processes or introducing dynamic materials management for the world's most successful manufacturers and retailers. Your work will go beyond just developing a plan; you will also implement the solutions by working directly with our international clients on site at their locations.
Why you belong at 4flow
- Bachelor's or master's degree in business, industrial engineering, logistics/supply chain management, or a related field of study
- Minimum of four months of practical experience in supply chain management, consulting or our key industries
- Strong analytical, conceptual and organizational skills
- International work or study experience preferred
- Enjoy challenging project work and collaboration with fellow team members and clients
- Willing to travel in China and abroad to work on site at client locations and native speaker of Mandarin with excellent English skills
We offer
A competitive base salary, an attractive bonus system and fringe benefits await you. In addition, our talent management program creates a professional framework for high performers, offering an exciting career at a leading international supply chain onsulting company. You will work together with an excellent team of consultants eager to share their know-how and experience.

公司简要介绍:
公司名称:恒流管理咨询(上海)有限公司
公司类型:民营公司
公司介绍:As one of Europe's Top 10 employers and as a specialist for supply chain management, 4flow combines consulting, software development, and integrated supply chain services into one innovative business model. More than 600 employees worldwide leverage their supply chain expertise and IT know-how to best serve our clients. Around the globe, we develop and implement lean and sustainable supply chain strategies for our clients' businesses.

Our consulting expertise at 4flow ranges from implementing lean logistics, designing and optimizing networks, managing and optimizing transportation to improving inventory as well as managing international supply chains. Our international clients come from a variety of industries including: vehicle manufacturers and suppliers, consumer goods and retail, industrial manufacturers, high-tech and telecommunications or logistics service providers. We offer an excellent team, a clearly defined vision, and a company with outstanding growth that provides the chance to gain project experience in Europe as well as unique opportunities for further personal and professional development.
抢先订阅校园招聘,Offer发放提醒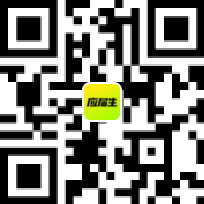 相关专业最新招聘信息
名企校园招聘