[上海]科文斯医药研发(上海)有限公司
发布时间:2020-02-17
工作地点:上海
职位类型:全职
来源:前程无忧(51JOB)
职位:Archive Intern- 实验室QA文档实习生
职能类别:药品生产/质量管理
职能类别:生物工程/生物制药
Responsibilities / Duties

Manage the day to day running of the archive facility.

Ensures company procedures are followed with regards to security and access to the data to prevent tampering or loss of data in Archives.

Is competent in all procedures relating to materials submitted to archives and provides assistance as required.

Is competent in the archive index systems to ensure the efficient retrieval of archived data and withdrawal of records and assists with the monitoring for the return of data, advising line management of any anomalies.

Where appropriate manage records for offsite storage

。

Performs other related duties as assigned.

Education / Qualifications

Associate/ Bachelor degree of Science/Arts (BS/BA) degree; degree in a science field is preferred (e.g. chemistry, biology, animal science)

Experience

No requirement for working experience.

.

Location: 上海浦东新区周浦康新公路3377号(免费班车)




公司简要介绍:
公司名称:科文斯医药研发(上海)有限公司
公司类型:外资(欧美)
公司规模:1000-5000人
公司介绍:Why Covance?
At Covance, you will join like-minded professionals who, together, build our reputation as one of the world's largest and most respected contract research organizations. In choosing Covance, you will be part of a dedicated team that makes a difference in helping to deliver life-saving and life-enhancing medicines to people around the world.
We Offer
Covance's ongoing success offers team members unsurpassed growth and career development opportunities. At Covance, we help make the miracles of medicine a reality. We offer opportunities to work on diverse, challenging projects with bright, interesting colleagues while building a flexible and rewarding career.

There is no better time to join us!


抢先订阅校园招聘,Offer发放提醒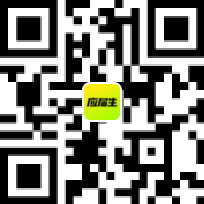 相关专业最新招聘信息
名企校园招聘