[广州]舒适刀片(广州)有限公司
发布时间:2020-02-11
工作地点:广州
职位类型:全职
来源:前程无忧(51JOB)
职位:自动化工程师(电气)
专业1:电气工程及其自动化
专业2:机械设计制造及其自动化
职能类别:电气工程师/技术员
职能类别:自动控制工程师/技术员
工作职责:
1. Performs a wide range of electrical & electronic operations associated with the design, development, , set-up and adjustment of all types of automatic machine and equipment.
2. Designs and develops appropriate control systems for such purpose.
3. Maintains thorough working, set-up and operating knowledge of machines, equipment and processes.
4. Using a systems approach troubleshoots equipment & machine linking mechanical functions to electrical drives and inspection devices.
5. Demonstrates written and verbal communication skills to development explain problems, train others in the department for new automation system.
6. Ensures that all automatic equipments are in compliance with safety, health and environmental standards.
7.Sources and identifies suitable electrical / electronic components and manufacturing suppliers in the region.
8. Manages internal as well as external resources to achieve innovative automation projects of high standard.
9. Plays actively role in the design, development and trouble shooting of all control system built by either local or oversea suppliers.
10. Participates in various cost / process improvement projects.
任职要求:
1. B.S. degree or equivalent in electrical / electronic engineering.
2. Minimum five years' experience in control system design or development for automation industry, preferable assembly automation. (Fresh gradudates with good English is also preferable)
3. Able to work with high independence, able to work under pressure and tight schedule
4. Proficiency with AutoCAD Electrical (or similar) developing electrical schematics is a must.
5. Experience with Siemens, Beckhoff, Omron and Mitsubishi PLC's, Beckhoff experience is preferred.
6. Good cooperation skills and communication skills.
7. Proficiency in English (oral & written).
8. Willing to travel both domestically and overseas.

公司简要介绍:
公司名称:舒适刀片(广州)有限公司
公司类型:外资(欧美)
公司规模:500-1000人
公司介绍:舒适刀片(广州)有限公司是美国Edgewell Personal Care 旗下的独资企业, 是Edgewell的(湿剃)剃须刀生产基地,现有员工约800人。近年来,业务不断扩张发展,技术水平不断提升,多家卫星工厂及供应商作为我们的业务伙伴分布在珠三角,与位于广州的核心工厂紧密配合完成包装、装配及零配件供应等业务活动,使我们更灵活地控制产能以满足客户需求。目前,我们的产品销售网络遍及世界各地。公司着眼长远,不断提升自动化技术,加强在产品开发和工序自动化方面的投资和效益,日益提高市场竞争力并保持业务的持续增长。

暨成立四十五周年之际,公司的业务已扩展到婴儿用品领域,自2013年起,我们已正式开始婴儿用品亚洲区的采购与供应。

舒适刀片(广州)有限公司业务的不断成功,有赖于敬业乐业的专业团队,一直秉承良好的价值观及文化传统,不断挑战自我,超越自我。
您可以通过以下网站进一步了解我们公司:edgewell.com或 www.schick.com
Schick (Guangzhou) Company Limited is a member as Wet Shave razor and blade manufacturing center of the US Edgewell Personal Care Group. Now we have around 800 employees in Guangzhou. Our business expands and technology upgrades in recent years.We have pocket plants and suppliers located in Pearl River Delta Area as our business partners for components supply, assembly and packaging, offering us more flexibility in managing our capacity meeting customer needs. Our products supply to consumers worldwide. We focus on long term competitiveness and business growth, leveraging the investment on product development and appropriate automation.

At the moment of the 45th anniversary, we expanded our business to Infant Care products. From 2013, we have started the EPC Asia sourcing for Infant Care products produced in Asia.

The continued success of SGZ Co. Ltd. relies on our talented and dedicated team by living our values and with challenger spirit to be the best.
To know more about our company, you can log into our websites: edgewell.com/ or www.schick.com


抢先订阅校园招聘,Offer发放提醒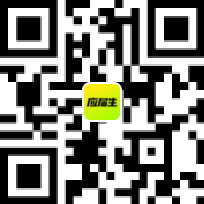 相关专业最新招聘信息
名企校园招聘